Does this mean I'm famous? Yes, yes, I believe it does...
I'm interviewed by the lovely Tori at
Smexy Books
today, talking about the Shadowfae series, snake shifters and what else I've been working on, among other things. Come by and have a chat, and leave a comment for a chance to win POISON KISSED.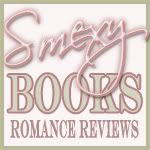 Yo can also check out Tori's 4-star
review
of POISON KISSED, wherein she says:
"Fast paced and smoothly written with plenty of action, danger and internal conflict, Hayes writes an addicting dark and erotic urban fantasy that appeals to the darker side of our nature. The part of us that we like to keep hidden and safely under wraps. I will definitely be reading the next one in this series."
Awesome! Thanks, Tori!
In other news... I'm home from vacation. This means I have to get back to work. What am I working on, you ask? Bit of this, bit of that. Maybe more Shadowfae. Maybe something else. When I find out, you'll be the first to know...